MARKET YOUR CAREER
10 ways to Market your career to either;
Friends, Football clubs, Fans, Scouts, Agents, Family and loved ones, To the world at large,
Simply Join the online platform and fully add all of your footballing details, pictures, videos and dates of games and or trials so that other visitors and users can find you. You must complete your whole profile to see the benefit of that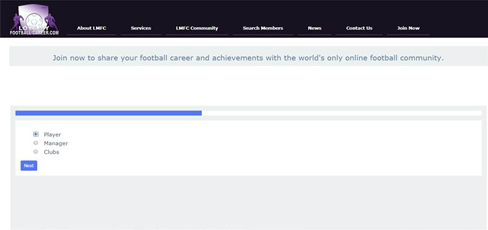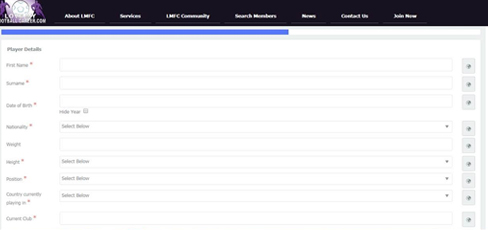 Share, Share, Share your information, profiles, videos and events. When players create their profiles (managers and clubs included) there will be a small arrow usually located at the top right hand side of their profile header (header being the top area with an image within). Members need to only click this arrow to open up a sharing section which will be open to Linkedin, Facebook, Google, Twitter and many other social media options. Members can alternatively share via the email option offered within this section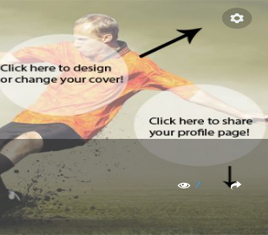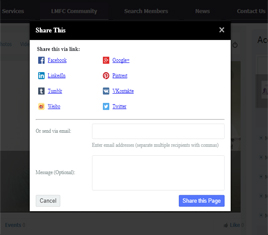 Add Videos: members are able to add as many video as they please, members need to only select create video from their profile accounts and select where they wish to load their videos from, or simply paste the link from the video provider they desire. The system accepts video links from the following; Youtube, Vimeo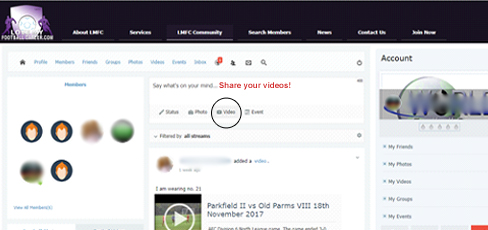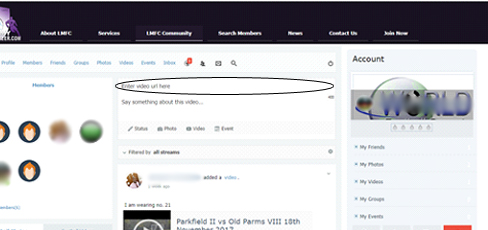 Add pictures: members are strongly advised to add pictures from their recent or past careers, current games, training and general events. The reason why this is important is because fans and scouts wish to view the general condition of players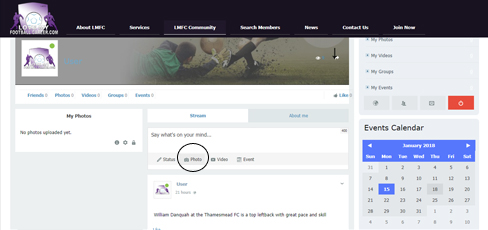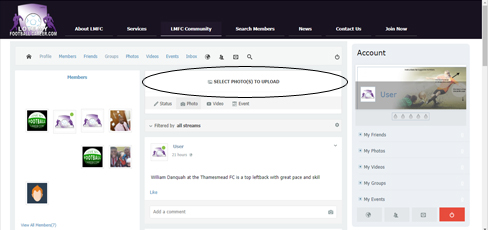 Update the world regularly: Update the community and the world on your latest footballing experiences or thoughts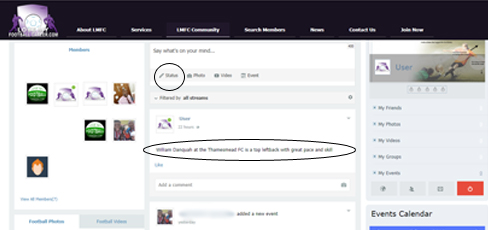 Form specialist Groups: Football has many controversial topics as well as fun ones. Members are invited to form a group in regards to a topic passionate to them e.g. kick diving out of football or a skills challenge group. Other members can be invited to the group shared by selecting the share option (located by a marked small arrow on the header area of the group page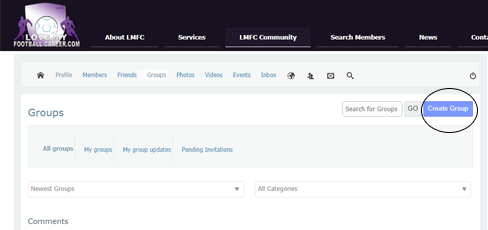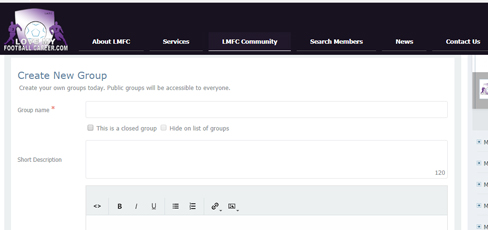 Use the calendar and tell us important dates of games, trials etc: A Calendar for the entire year is available, this allows members to create events in the future. This tool can be vital in attracting important people, audiences and of course press to key events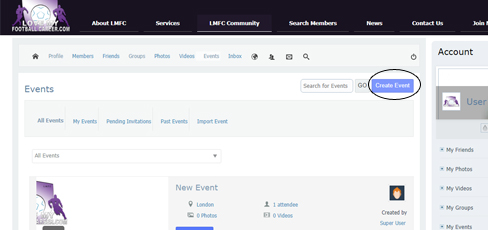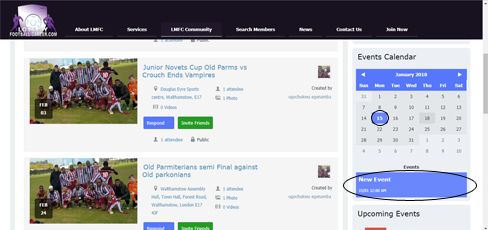 Discussion groups: Members are encouraged to start discussions on various topics, these are not groups which are more interactive, but a discussion may receive far more interest and input than users may expect.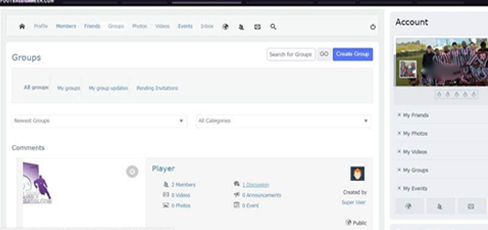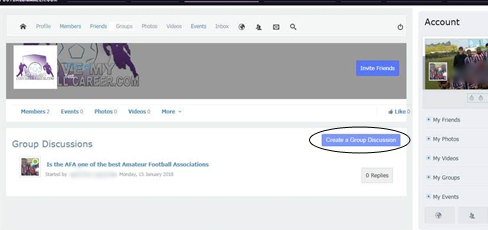 Make friends; football is a community game and a team sport so the more users create, the more interactive their experience will become. The L.M.F.C platform is created by footballers for football fans so interaction is essential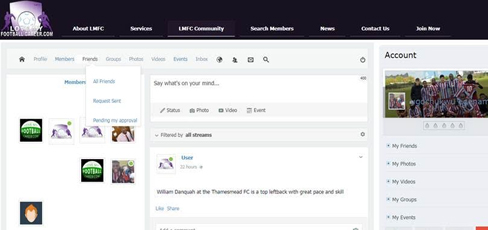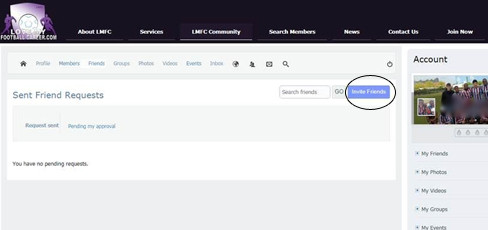 Invite and re-share everything: each member has their own mini website therefore it is advised that inviting people from outside of the platform community will only increase each users fame. The invite friends option is available from the profile header area (the top part of member profiles where the picture is located). The share option is located again usually within the top image header area and offers a list of social media accounts that can be shared with including; Facebook, twitter, Linkedin and many many others